Save Money on Shopping – Top 100 Deals, Deal Search, Top 100 Coupons, Request A Deal!
Authors, Promote Your Book to 8 Million Readers. Become A Bestselling Author.
Free Kindle Books – Travel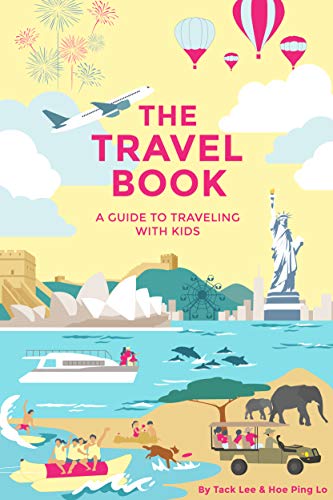 *The Travel Book – A Guide to Traveling with Kids (Deal, Not Free) by Tack Lee. Price: $0.99. Genre: Nonfiction Book Deal, Sponsor, Travel, Travel with your kids with minimal stress and become the superhero of family travel. Rated: 5 stars on 1 Reviews. 76 pages. ASIN: B08KVSL19D.
*River Rocks: An Appalachian Tale of Belonging by C. Catherine Moore. Price: Free. Genre: Nonfiction, East South Central U.S. Regional Travel. Rated: 4.8 stars on 22 Reviews. 261 pages. ASIN: B08H1GDQM7.
*Portuguese Short Stories: 11 Simple Stories for Beginners Who Want to Learn Portuguese in Less Time While Also Having Fun by Daily Language Learning. Price: Free. Genre: Nonfiction, Spain & Portugal Travel, General Spain Travel Guides. Rated: 4.6 stars on 13 Reviews. 142 pages. ASIN: B07ZMKH9VZ.
SAVE with Free Books & $1 Box Sets & Free Box Sets in more Genres!
Save Money – Free Books & Free Box Sets IN YOUR FAVORITE NICHE!
Want to Save More Money? Why Not?
Save Money & Time – Get Deals You LOVE!
Save Money & Time – Get Coupons You Love!

Save! Get $0 Books & Free Box Sets & $1 Deals in your Favorite Niche:
Romance: All Romance, NY Times Bestselling Authors Romance, Fantasy Romance, Contemporary Romance, Paranormal Romance, Historical Romance, YA Romance, Romantic Suspense.
18+ Romance: Romantic Erotica Bestsellers, Steamy Romance Bestsellers, Shifter Romance, BDSM, Romantic Erotica, Steamy Romance, Dark Romance.
Save Money – Get Free Books & Deals IN YOUR FAVORITE GENRE!